After Fire Damage Can a Business Space Be Returned to Its Former Condition?
10/15/2020 (Permalink)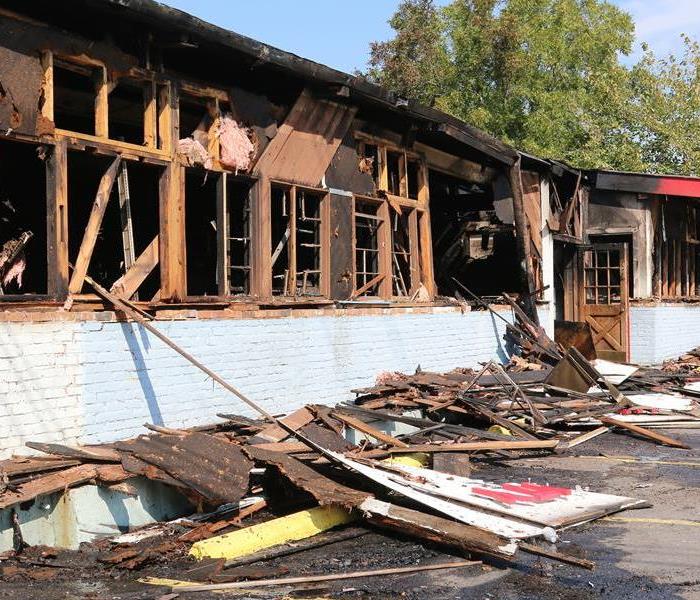 SERVPRO understands that your Salem business is your livelihood. We will do what it takes to get you back in business better than ever.
SERVPRO Can Come In and Help Get Your Salem Business Back to Its Former Glory After Fire.
After a fire, business managers in Salem are concerned about many things. They are primarily worried about returning to normal operations as quickly as possible. But one of those concerns is what condition their commercial space will be in once the restoration is completed after a fire?
SERVPRO has been providing fire damage restoration services in Salem and surrounding areas for almost twenty years. We also offer water, flood, and storm restoration services. Business managers want to return to operations as quickly as possible after a fire, even in temporary quarters. Many customers also plan their return to normal operations with a grand reopening celebration providing customers with discounts and handouts.
Our experienced team can help meet these goals. Our fire damage restoration processes include:
Removal of all items and structure damaged by the fire
Identification and cleaning of all things needing cleaning
Thorough cleaning of all surfaces to remove soot and smoke odors
Removal of smoke odors in all areas of the building
Our main target is to return your commercial space to its former condition, "Like it never even happened."
Should Equipment and Materials Be Moved Out of the Property?
SERVPRO can assist business managers with these decisions. The preferred approach is to clean and deodorize equipment in place unless restoration is impeded. However, we offer pack-out services to remove items to our premises for thorough cleaning and sanitization. Our fire and odor removal technicians will review each item to make appropriate recommendations. For example:
Clothing and fabric items may be removed for cleaning
Small equipment items, particularly electronics, may be removed for specialized cleaning
Heavy equipment items are generally left in place
Surface cleaning can be performed by SERVPRO, while specially trained technicians may be required for interior cleaning of the equipment and maintenance
SERVPRO can help coordinate all of these activities, aiming to return your business to normal operations as soon as possible.
Call SERVPRO of Salem / Peabody / Marblehead (978) 744-4545 to help with fire damage to your business.