What Tools Work Best for Carpet Water Removal in Salem Homes?
8/26/2020 (Permalink)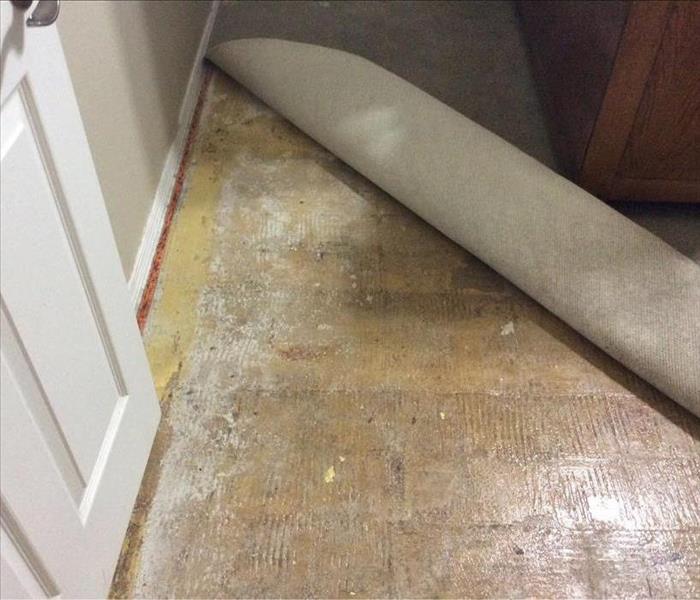 Different Salem Carpet Drying Methods Can Save Our SERVPRO Customers Money and Inconveniences. "Like it never even happened."
Water removal is one of the foundations of effective mitigation for damaged homes.

Substantial water emergencies in Salem homes often require a prompt response from water restoration companies like our SERVPRO team. Because our technicians stay read to mobilize 24/7, we can usually reach damaged addresses within hours of the first notice of loss to begin mitigation. While this and emergency services that happen before job scoping can reduce total losses for the house, an essential element to these processes is water removal.
The importance of removing standing water and drying water damage in Salem homes cannot be overstated. With hygroscopic materials sensitive to absorption like carpeting, the removal of water and subsequent dying happens similarly with specific tools and technologies. Water removal from carpeted flooring often involves:
Carpet Wands – Despite efficient drying solutions, carpet wands are fundamental in removing trapped water from fibers and padding.
Weighted Extractor – Using the weight of the technicians running the equipment, stationary tools and ride-on options force moisture to the surface for removal with onboard vacuums.
Submersible Pumps – Pooling beyond the carpet itself should get addressed as quickly as possible with submersible pumps or even wet vacuums if less than two inches in depth.
What Steps Can Make Drying More Efficient?

Drying individual components of a carpet floor system requires continual monitoring of changing conditions. Removing the carpet for reuse often leaves damaged padding behind that can get pulled and discarded. Experienced technicians can then evaluate the subflooring and deploy carpet drying mats when necessary to draw out moisture from the affected areas.
Our CCT carpet cleaning technicians can dry wet carpeting in place when the soaking is not extreme. "Floating" a carpet can be a cost-effective and time-saving method.
Water damages to properties can often be unavoidable when you are contending with pooling and migrating loss effects. As a professional water restoration company serving the area, you can count on the fast response and industry-leading equipment of our SERVPRO of Salem / Peabody / Marblehead team. Give us a call today at (978) 744-4545.