Why Should Homeowners Hire Water Loss Recovery Companies that Also Offer Rebuilding Services?
9/22/2020 (Permalink)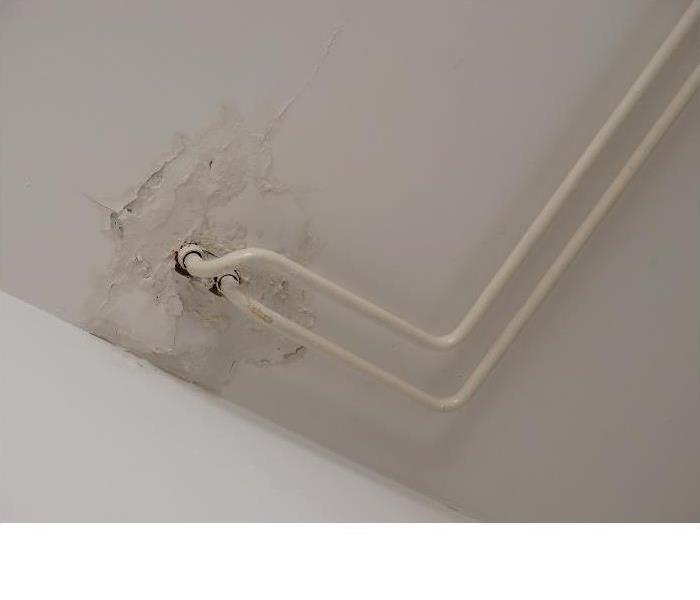 Water quickly damages drywall and other structural items. SERVPRO has effective methods to restore your home.
Streamline Water Damage Restoration in Salem with SERVPRO's Full Lineup of Mitigation, Remediation, and General Contracting Services
Every Salem residential water emergency presents unique circumstances. Because we can never be confident about what challenges we might face, it is of great benefit to our customers that our company holds a general contractor's license. In addition to our managers' and technicians' certifications from the Institute of Inspection, Cleaning and Restoration Certification (IICRC), this licensure allows us to offer a total restoration package.
What Water Damage Restoration Tasks Can a General Contracting Firm Handle?
When your Salem home suffers water damage, restoration efforts frequently include more than merely performing water extraction and structural drying. IICRC-trained technicians seek out trapped water to control safety hazards and prevent progressive deterioration of building materials and secondary damage. As a licensed general contractor, SERVPRO can take steps to:
Support ceilings, floors, walls, and other structures sagging or bulging because of trapped water
Release water from building cavities safely through strategies like:
Weep holes punched from the wall to the center of affected ceilings
Drainage holes cut or drilled in walls after woodwork removal
Flood cuts in wall materials sawn from stud to stud, floor level to several inches above the waterline
Remove toe kicks and molding from built-in cabinetry to access water pooled beneath
Strategic removal or propping of hardwood planks or strips to direct the airflow over and under the flooring
Repair, replace, and rebuild structures affected by the water date itself or the controlled demolition performed to mitigate and remediate the harm
Is It a Better Solution to Hire a Separate General Contractor to Reconstruct After Water Damage?
Using the full spectrum SERVPRO team is a cost and time-effective way to manage even complicated water damage restoration. We can coordinate the phases and tasks more efficiently, and have a comprehensive understanding of the circumstances a new contractor would need to learn, delaying their response. You avoid the stress of finding and interviewing firms for the final stages of restoration.
The turnkey water damage restoration approach from SERVPRO of Salem / Peabody / Marblehead makes the journey from waterlogged to "Like it never even happened," seamless. Obtain all services needed for water restoration, assessment through build back, with one call to (978) 744-4545.
Contractor Licenses:
General: cs-114298