Water Clean-Up in Your Salem Home
4/24/2021 (Permalink)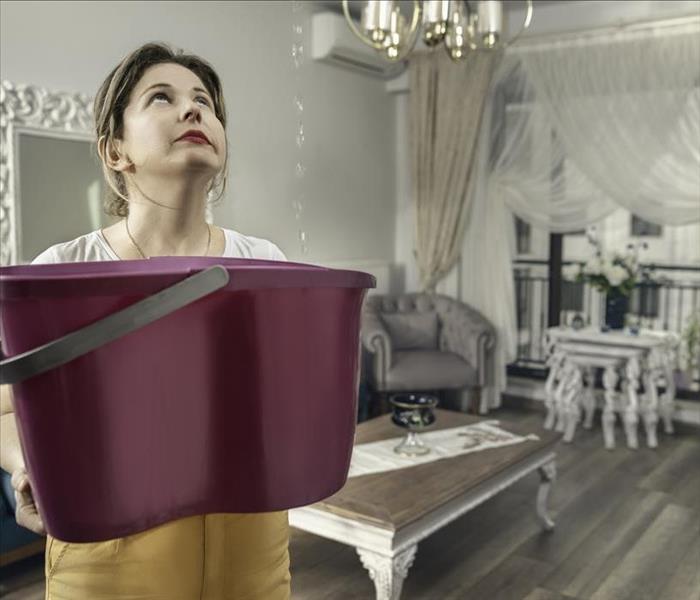 Water clean-up restoration by SERVPRO is top notch. Call now for the help and services needed for your home.
SERVPRO is Trained and Experienced in Water Clean-Up Restoration
Salem is a medium-sized city on the northern coast of Massachusetts. The region has a strong reputation as an occult center and has been the subject of numerous books, films, and popular culture. The New England town is one of the older settlements in the United States, beginning life in the early seventeenth century as a shipping and trading outpost. The Salem Witch Trials of 1692, when executions of residents took place for alleged witchcraft and occult practice, has had a lasting impact on the region. In modern-day Salem, this influence presents itself through historical and fantastical tourist attractions. Some of these attractions, such as the Witch House on Essex Street, have a historical basis as the lodging of then-trial judge Jonathan Corwin. Other attractions such as Count Orlok's Nightmare Gallery on Derby Street are entertainment centers that look at the development of occult theater, film, novels, and stories through the ages.
Despite a strong preoccupation with the witch trials, Salem still offers visitors a stunning history of life for early puritanical settlers in the United States through its excellent museums. The city of Salem is home to shining examples of colonial architecture, and there are amazing state parks in the near vicinity for hiking, biking, camping, and kayaking. Ongoing urban renewal projects have sought to capitalize on a growing tourist industry in Salem with the redevelopment of the boardwalk, pier, and main street in the process of gaining funding. Salem State University is the largest in Massachusetts, with over 10,000 undergraduates joining the educational center each year. Redevelopment of Salem is hoped to pave the way for a cruise docking point to take advantage of the waterways that initially inspired the town's foundation in the seventeenth century.
What with the Occult History?
Hocus Pocus Tours is one of the leading tourist attractions for those looking into Salem's occult history. The award-winning company takes guests across fifteen of the city's witch trial-related historical sites, including the Witch House, Witch Dungeon Museum, and Count Orlok's Nightmare Gallery.
Fort Sewall speaks to Salem's history as an early outpost of colonial settlers. The military fort was built in 1644, overlooking the harbor. It played a crucial role in American Revolutionary War. Tourists can visit the underground bunkers and witness original seventeenth-century military uniforms and weapons.
The Peabody Essex Museum houses one of the largest art collections in the United States. Collections stand out for their Asian Artworks, books, naval history, and pieces from early puritanical settlements.
SERVPRO Can Help Restore your Home after Water Intrusion in Salem
The tough process of recovery from a water intrusion event requires experience and expertise. SERVPRO technicians have both requirements and use local technicians to reduce callout times. We can help with:
Water removal services
Water damage repairs
Cleaning up after sewer backup
Sewer backups occur as a result of pressure differentials and blockages. Often the contaminated waste requires specific action for both cleaning up and disposal. We use nationally qualified technicians to assist homeowners with the cleanup of hazardous substances in their homes.
Industrial-grade biocides and disinfectants can break down bacteria and viruses to return your home to a sanitary state.
We use Environmental Protection Agency (EPA) registered cleaners to restore your home responsibly.
Crew chiefs can arrange site equipment, dumpsters, and other disposal methods on your behalf.
If your home falls victim to water intrusion, contact SERVPRO of Salem / Peabody / Marblehead for water cleanup at (978) 744-4545.