Can Salem Residents and Businesses Prepare for Disaster by Partnering with Restoration Professionals?
9/21/2021 (Permalink)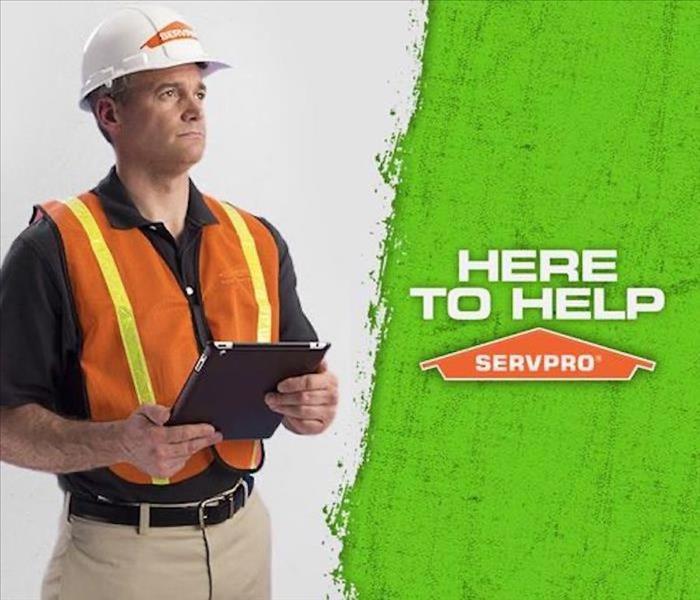 SERVPRO IICRC certified technicians use the latest technology and equipment. An ERP is very important for your property. Call now!
Proactive collaboration improves results, why SERVPRO recommends our Emergency READY Profile (ERP) for Salem businesses and residents.
Owners of commercial or residential properties in Salem cannot know when disaster might strike, but they fear the disruption and financial ruin that follow. As with other unforeseen events in life, preparation is the key to limiting damage and quickly returning things to baseline with minimal stress.
Why Does SERVPRO Emphasize Partnership When Devising Disaster Recovery Readiness?
Property owners and managers have intimate knowledge of the spaces and systems within their building, which is why SERVPRO relies heavily on your input when developing the customized Emergency READY Profile (ERP) for your Salem home or business. Schedule an on-site assessment with one of our experienced project managers during which you guide us to:
Sketch out a comprehensive blueprint of all spaces, including recessed and confined areas.
Locate and mark utility line shut-offs.
Estimate flooding levels and identify equipment and other contents that could potentially be exposed to overland floods or need for cleaning up after a sewer backup.
Note fire and water damage risks such as kitchen and production areas and the condition and layout of wiring, plumbing, and other utility delivery and waste configurations.
Suggest adaptations that avoid water, fire, mold, or storm damage entirely or mitigates significant harm.
Why Use SERVPRO's Mobile ERP App?
To sharpen the focus for our disaster responding team of managers and technicians, take the time to walk through the prompts posed in our convenient ERP app. Our goal is to provide a concise digital document for our crews personalized to your site. Increase the utility and the effectiveness of the ERP by sharing details such as:
Designation of SERVPRO as your preferred restoration provider
Restoration priorities
Contact information for vendors and developers who furnished and designed your equipment and systems
List of individuals who can act on your behalf if you are out of town or otherwise unable to direct the restoration effort
Preparation enhances the chances of successful restoration, why SERVPRO of Salem / Peabody / Marblehead offers the ERP. Call (978) 586-2884 to set up an assessment.