How Can Salem Flood Damage Be Removed Without a Sump Pump?
11/19/2021 (Permalink)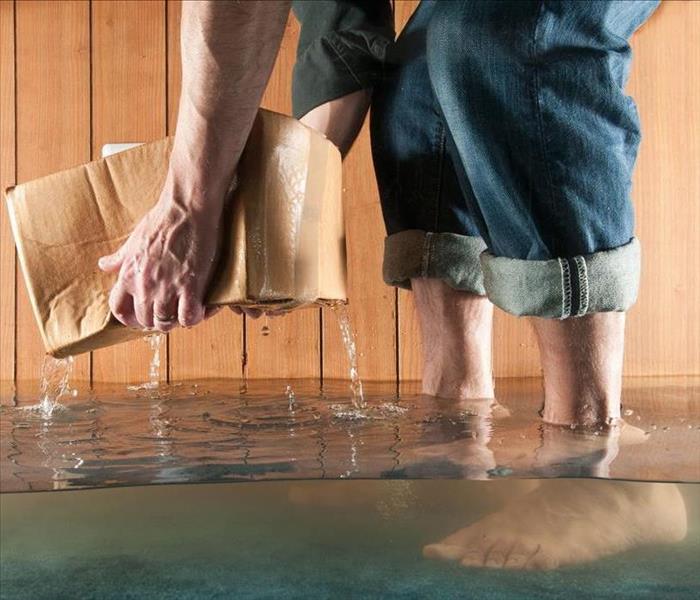 Flooding can quickly cause water damage. Contact SERVPRO for water removal and remediation services.
SERVPRO has Professional-Grade Extraction Equipment to leave Salem Properties Water-Free
Not every basement in Salem has a sump pump, and this can lead to water damage building up quickly to standing water situations when heavy rains come through the area. Due to the slab substrate that makes up the flooring in most basements, there is nowhere for the water to drain off, and worse, the water may contain sewage or other types of water-borne hazards.
Flood damage cleanup in a Salem basement can present multiple hazards. Groundwater can bring chemicals, debris, and even sewage into the home. Contact, including aspirating water vapor, should be avoided for all household members, including pets. Handing off the floodwater removal to a professional restoration company is a smart move to make the water removed safely. The home gets sanitized for reuse by the family without the worry of lingering problems.
Upon arrival, SERVPRO technicians routinely test the standing water to determine if any harmful elements are present. This lets the technicians know the types of biocides or antifungal treatments to make the water safer to handle during extraction.
While debris is easy to spot in standing water, it is not possible to see harmful bacteria or microbes by looking. SERVPRO technicians test the water on arrival to determine the presence of toxic elements and apply proactive water treatments to make the water safer to handle. The use of professional water removal equipment makes a difference in the outcome because:
Scoping with moisture detection equipment to find all areas of migration
Drying phase using professional drying tools
Disinfection and proactive treatments for both odor and mold
SERVPRO of Salem / Peabody / Marblehead at (978) 744-4545 brings professional flood damage restoration services to Salem properties to make the water damage in basements, "Like it never even happened."