Priorities in Flood Damage Restoration of a Home in Peabody
5/30/2022 (Permalink)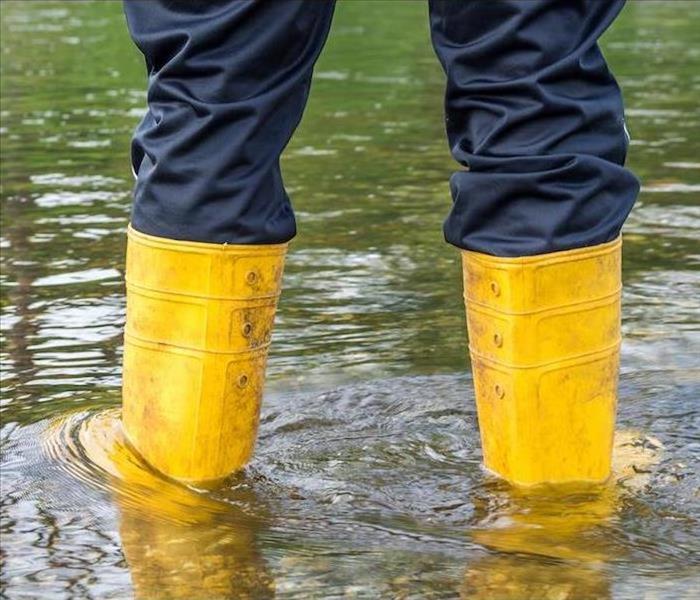 Storm and flood damage restoration is no DIY project. Call SERVPRO for the expert service needed for your home.
SERVPRO Guides Peabody Homeowners Facing Flood Damage
A storm in Peabody can cause water damage and leave the homeowner in need of professional services. The priority when a home is affected should always be the safety of all, including moving out your family and pets until the safety of the house is verified. Following the initial reaction to the disaster, establishing priorities may be a little more complicated. If stormwater, with its pollutants and debris, makes its way into your home, time is not on your side. It would be best if you moved as quickly as possible to prevent significant secondary damage, and only a certified team of experts can guide you through the process.
Certified flood damage technicians in Peabody are readily available when you call SERVPRO. Our team is an expert in the water damage remediation and restoration field, and we take a multi-pronged approach to restoring your home and minimizing your loss. Thanks to our industry-grade equipment and expertise, we can simultaneously take steps to repair and restore while discarding unsalvageable items and addressing lingering odors. Through the process, we communicate with you continuously so you always know and understand what is happening and the sequence of events that will lead to your home's complete restoration.
Sometimes our SERVPRO clients are surprised by the depth of the services we provide. Aside from water extraction and drying, you can count on us for the following-
Disinfection and application of anti-microbial solutions
Drywall repair
Controlled demolition and move-out services as needed
At SERVPRO of Salem/ Peabody/ Marblehead, excellent customer service joins industry expertise and advanced tools to provide the latest in water damage remediation. Call us at (978) 744-4545 and let us leave your home "Like it never even happened."