Water Removal Must Be Fast to Save Your Salem Business
8/15/2022 (Permalink)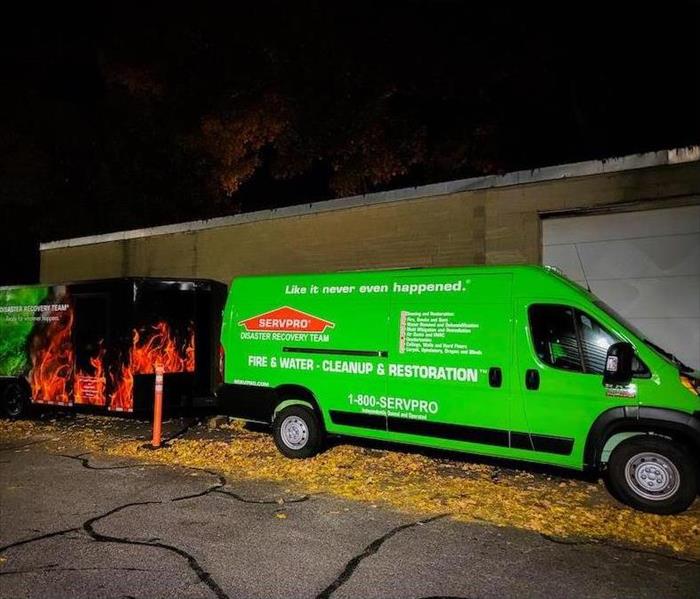 No matter the time SERVPRO commercial damage restoration teams are ready at a moment's notice. 24/7 365 days a year, we are here to help.
Water Extraction Makes Business Activities Possible
All living things require water, but just like fire, when we lose control over it, disasters happen. A small leak in your Salem business can suddenly break and let untold gallons into your company's workspace overnight. SERVPRO's water removal services help in situations like this, getting things back to normal as rapidly as possible.
Problems occur in commercial buildings daily, including those that require water removal in Salem. A slow response can increase unnecessary damage. SERVPRO wants to prevent this from happening to your business, which is why We're Faster To Any Size Disaster.
We use protocols that ensure we address each aspect of your needs regarding water removal and related issues. We assure you that these methods promote and support your company's regular operations. We carry out activities focusing on:
Removing water to facilitate the desiccation of the interior,
Treating carpets to prevent discoloration from furniture,
Checking furniture for warping of frames and issues affecting upholstery, and
Necessary plumbing repairs.
Our extraction units make stripping the water from your floors easy and the air fast. We employ controlled demolition techniques to free moisture trapped inside cavities.
Carpeting can pick up darker stains from wooden furniture legs, and rust can get set in from metal cabinets and rolling wheels. We use special cleaning agents to remove these and make your carpeting look nice again.
Interior frames can become soaked regardless of the direction of the water. As they dry, these unfinished pieces can begin to warp, pulling the exterior of the item in incorrect directions. Our technicians help get your furniture dry and correctly reframed.

With breaks in your plumbing, our certified experts get this taken care of immediately upon arrival. Stopping any additional water from soaking your business is paramount to the rest of our work.

Call SERVPRO of Salem / Peabody / Marblehead at (978) 586-2915 for the professional B2B services you need when disaster strikes to keep your business activities going.