SERVPRO Makes Your Flood Damage Nightmare in Salem Short-lived
8/15/2022 (Permalink)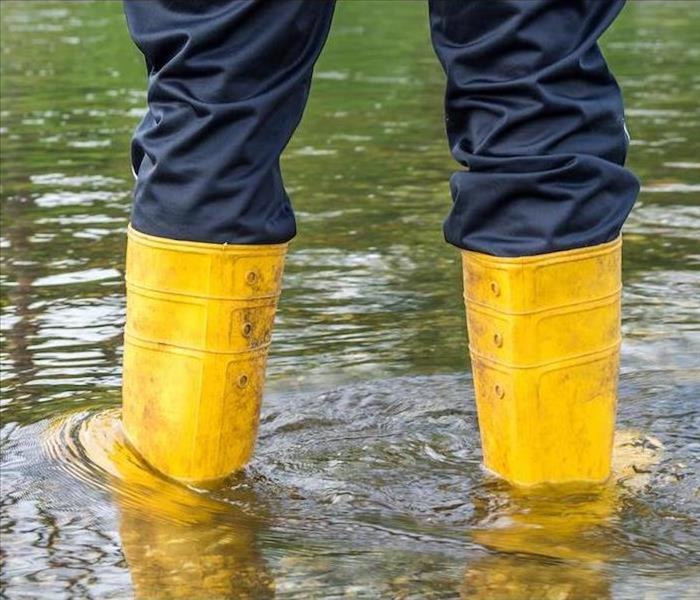 Flood damage restoration for your home needs to be handled by SERVPRO. Our team of experts are here to help.
Restoration Starts after Flood Damage Mitigation
Flooding often seems like something that only happens to neighborhoods in other parts of Salem, but when it does happen to your family's residence, it can feel like a terrible nightmare. SERVPRO helps families recover by using specific steps that systematically decrease the intensity of flood damage.
To decrease flood damage's impact on your Salem residence and the personal property your family holds dear, SERVPRO begins with a rapid response. We work day and night to get families back in their homes and their lives back to normal.
Several major components must occur with flood damage restoration to make everything "Like it never even happened." These restoration phases include:
Extraction and draining off of contaminated water,
Rinsing with clean water,
Desiccation of the home's interior, and
Rebuilding of your home's interior, as required.
Getting the water out of the residence often requires opening up enclosed compartments under cabinets and other spaces where water gets forced into and trapped. We use specialized equipment that helps us complete this step quickly and reduce the time your house remains exposed to stagnant water.
Once we have gotten the home free of contaminated water, we rinse surfaces with clean water, which removes particles that can cause mold damage or produce persistent foul odors.
We use spray-on decontamination agents for their uniform and easy application. We apply these at least twice during our work efforts on your home, providing a high level of protection while simultaneously removing any microbes that can later cause problems for your family.
We reduce problems with solid wood flooring and keep the warping of structural beams under control through highly controlled drying and desiccation.
Our building and reconstruction team handles wiring, plumbing, and much more. The support beams underneath removed drywall sections often dry square enough that we don't need to replace them. If required, though, SERVPRO is ready to perform the necessary work. For complex reconstruction, a third-party company consisting of a structural engineer can be brought in for consultation and direction.
Call (978) 586-2915 to speak to experienced restoration specialists at SERVPRO of Salem / Peabody / Marblehead after any disaster.